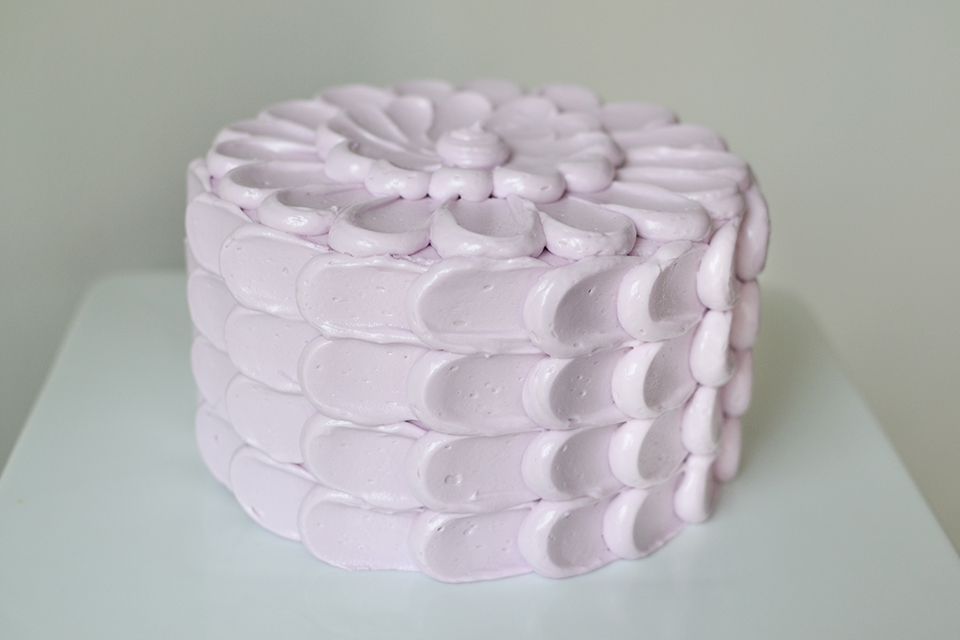 Petal Cake Tutorial: How To Make A Petal Cake
When we first saw this petal design effect with buttercream, we were excited to start making some petal cakes. And the actual technique to make this cake is a lot easier than it looks. The petal design is great for any skill set of cake decorator, and is a stunning buttercream design. In this tutorial we will walk you through, step-by-step, on how to create your own petal cake.
Petal Cake Tutorial Supplies
Petal Cake Tutorial Step-By-Step Directions
1) Start with a crumb coated cake. The frosting doesn't have to be pristine, just make sure you have smooth sides and a flat top on your cake. If you would like to freshen up on some of the basics, check out this free
Craftsy class
that teaches the basics of leveling, icing, and crumb coating a cake.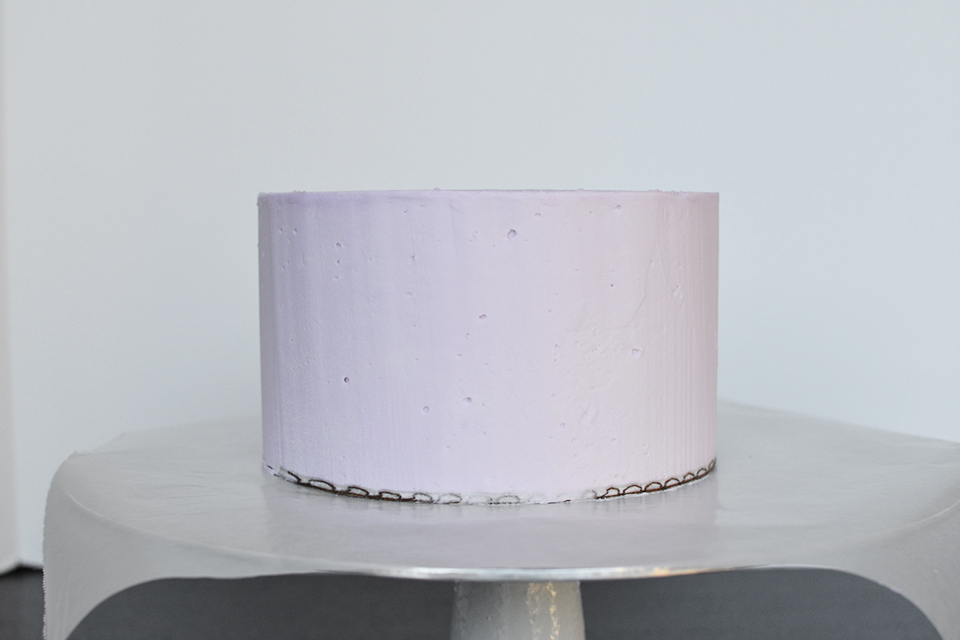 2) Pipe a row of vertical dots down the side of the cake using a 1/2 inch round piping tip. There are no rules on how big of a dot that should be piped, just make sure it's as big as the end of your angled spatula edge.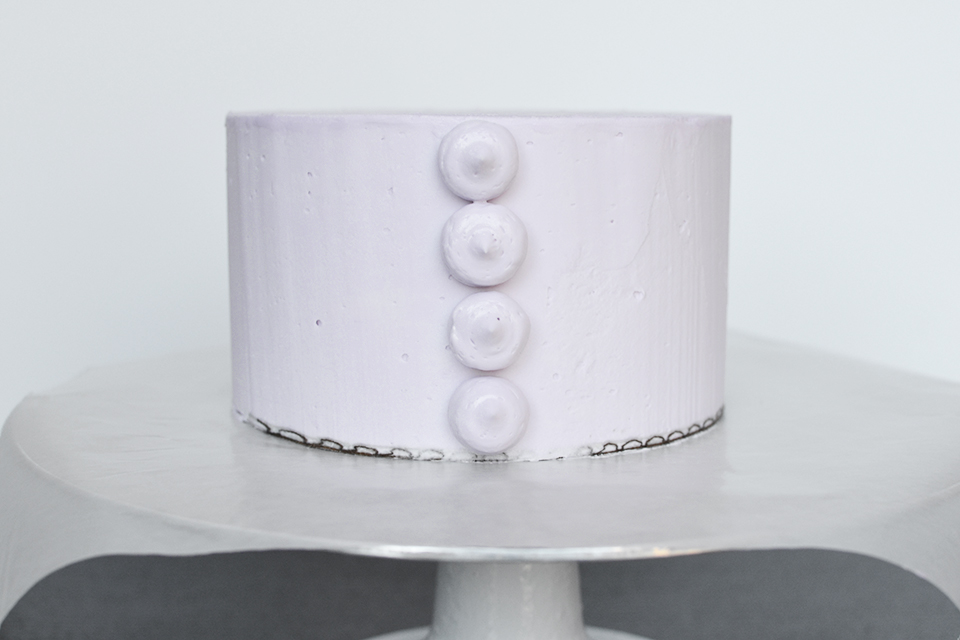 3) Taking your angled spatula, place it against the middle of the first dot that you piped. Hold the spatula, tilting the handle slightly toward the cake.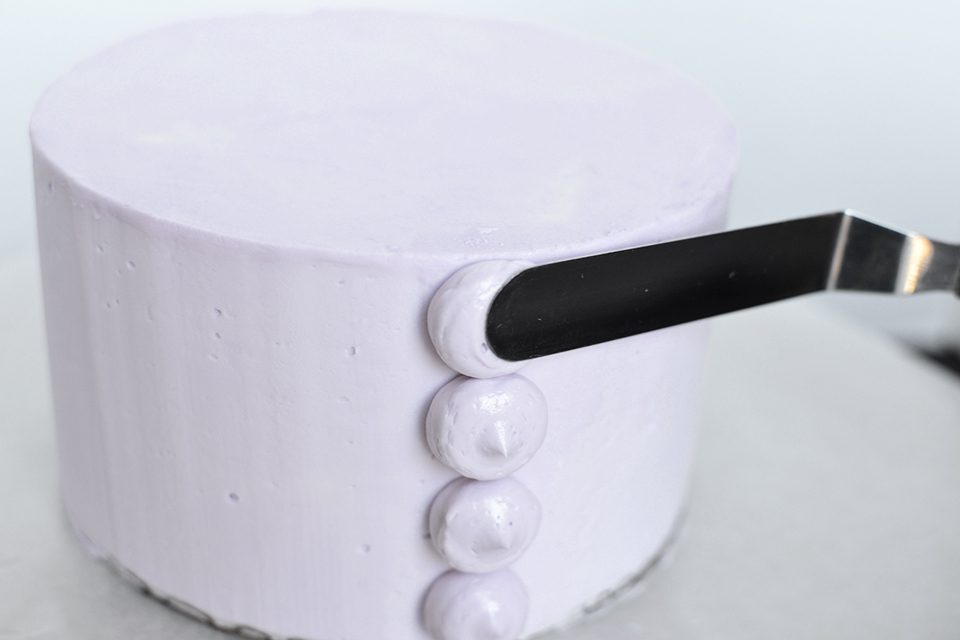 4) In one fell swoop, pull some of the icing with the spatula. Move your whole arm as you do this motion.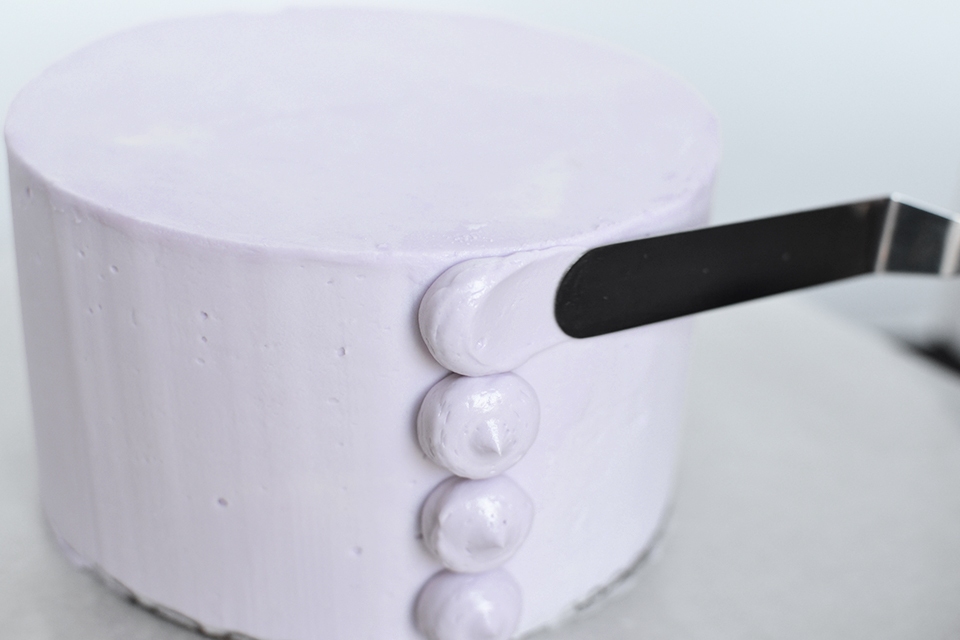 5) Continue pulling the rest of the dots that you piped, until you reach the bottom.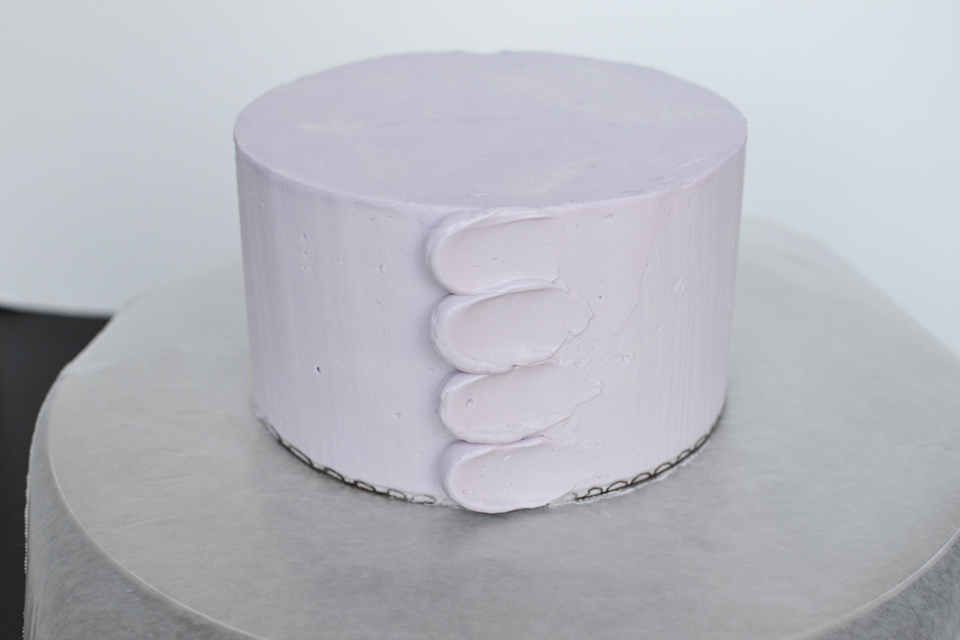 6) Pipe a row of dots starting at the end of the dots that you just pulled away.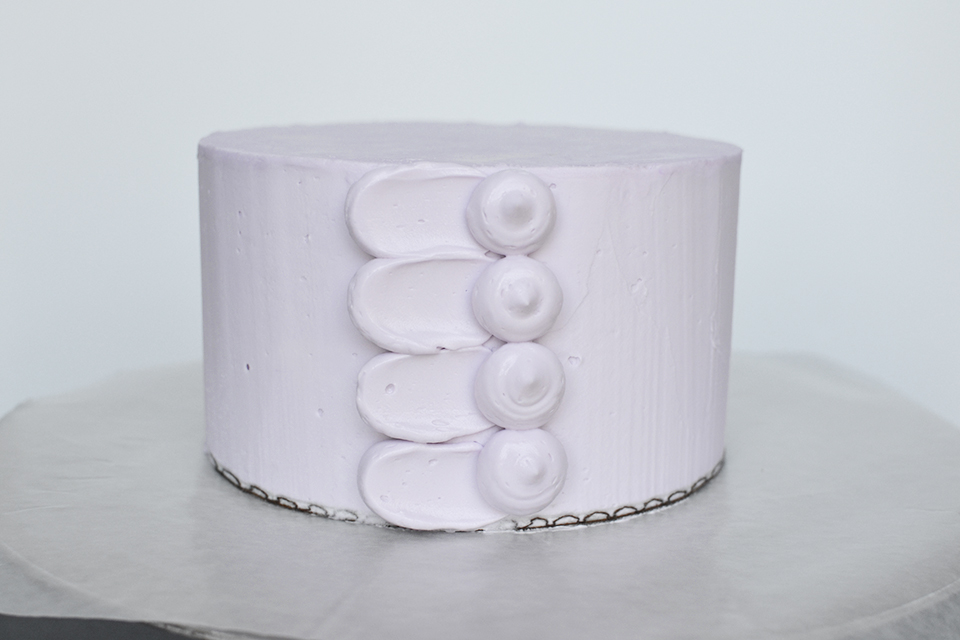 7) Continue as you did in Step 4. Continue piping dots and pulling them with the angled spatula, until you reach where you started. It does get a little tricky when you reach the last petal, Just do your best to pull the icing as you can. You can make this the back of your cake if it doesn't look perfect ;)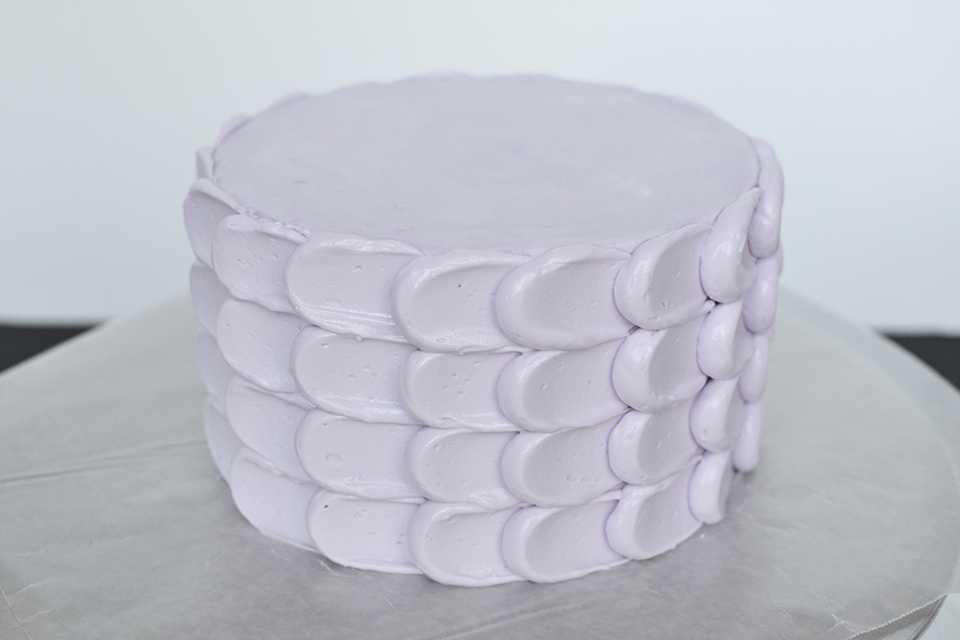 8) If you decide to continue to do the top. Pipe a dot directly over one of the petals, piping it partly on the cake, and partly on the petal below.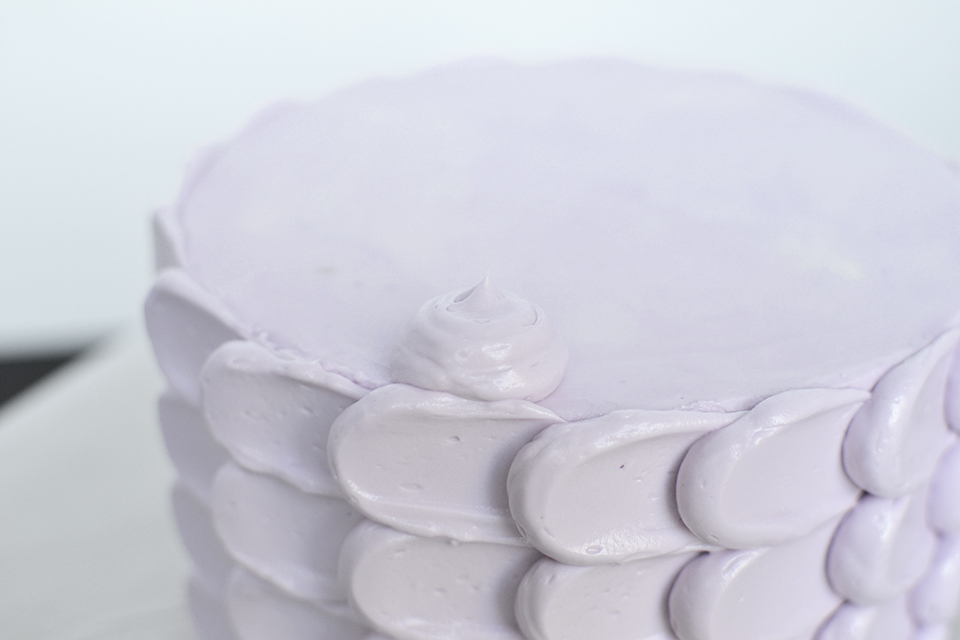 9) Place your angled spatula halfway between your piped dot.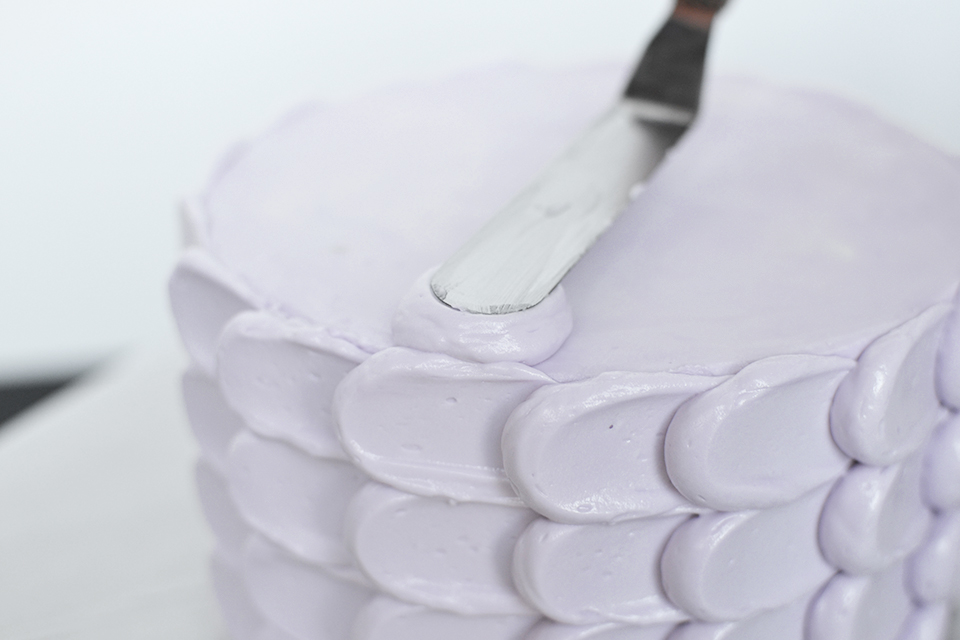 10) Pull your angled spatula toward the middle of the cake, moving your whole arm in one motion.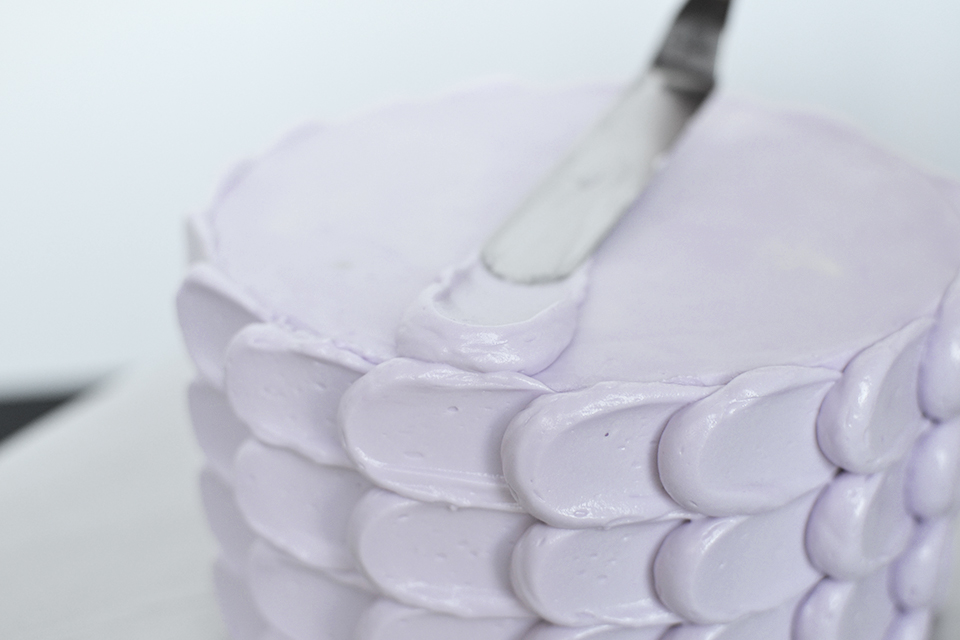 11) Continue piping dots around the top of the cake and creating the petal effect with the angled spatula. Move toward the center to pipe one more row of dots and continue with creating the petal effect.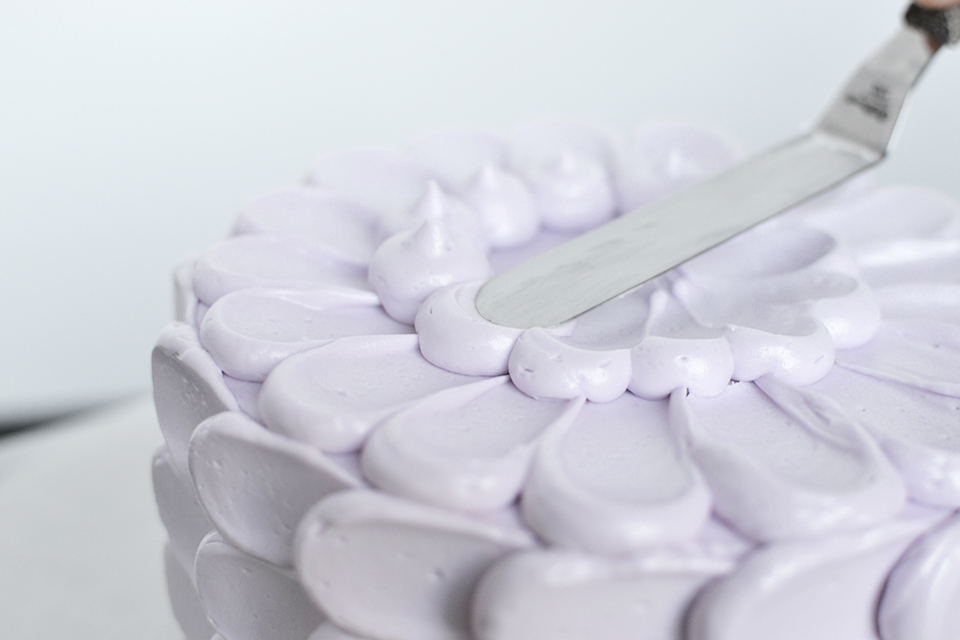 12) Pipe a dot in the middle of the cake to complete the look. You can also place a flower of your choice.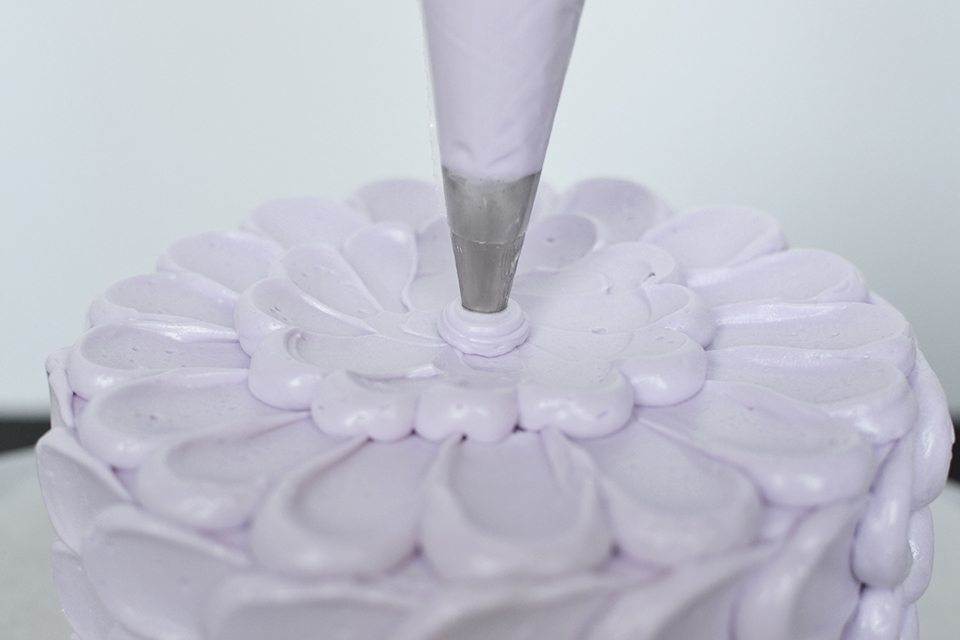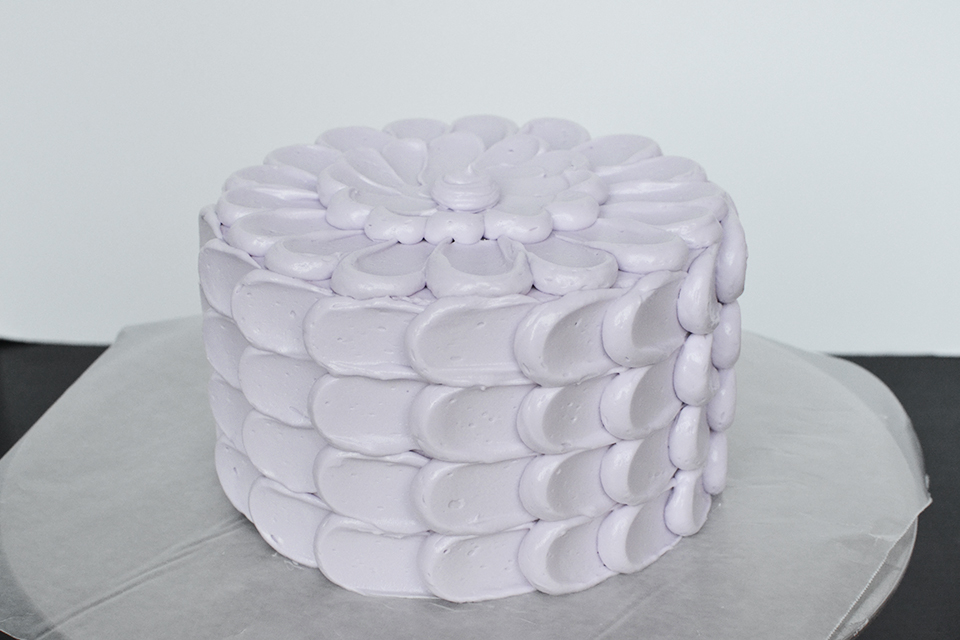 Petal Cake Tutorial Sweet Notes
Crumb coat your cake the same color buttercream as you plan on piping with. This helps to disguise any spots of the cake that show through the petal effect
You can pipe dots along sides of the cake and keep the top of the cake plain. Add a gumpaste flower for an elegant look