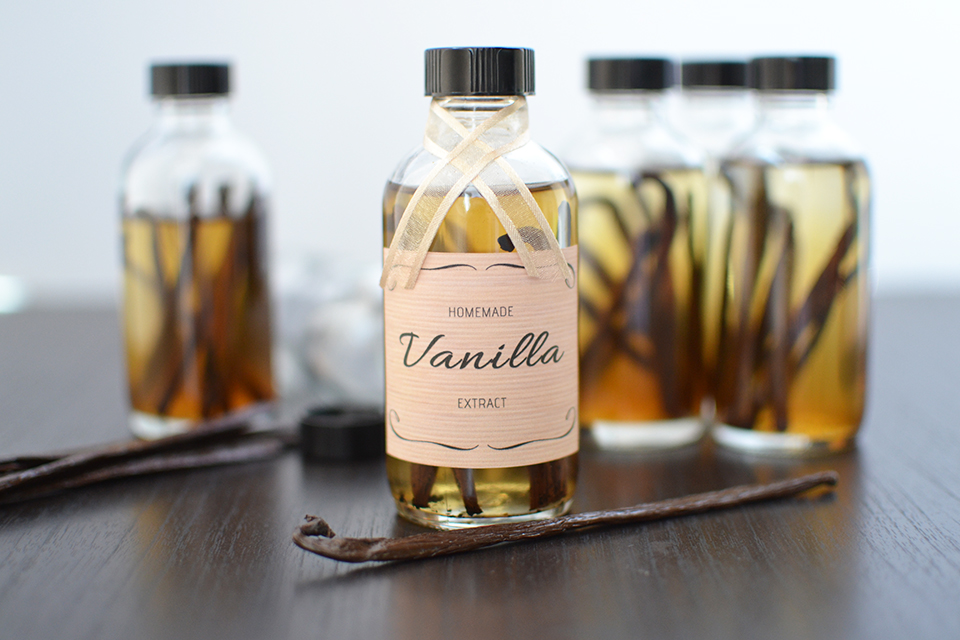 Homemade Vanilla Extract Tutorial + Free Printable Labels
Vanilla extract is a major staple in baking. Its smooth vanilla flavor is added to cakes, cookies, cupcakes, frostings... and so much more. The great part about making your own vanilla extract, is that with two simple ingredients and a little bit of time, you'll always have a steady supply of this all-important baking ingredient. So, if you're into making homemade gifts for the people you love (it is holiday time), or just want to give a little gift to yourself, here is what you'll need to put together the best homemade vanilla extract.
Homemade Vanilla Extract Tutorial Supplies
Alcohol - Vodka or Bourbon
Homemade Vanilla Extract Tutorial Step-By-Step Directions
1) Collect all of your supplies.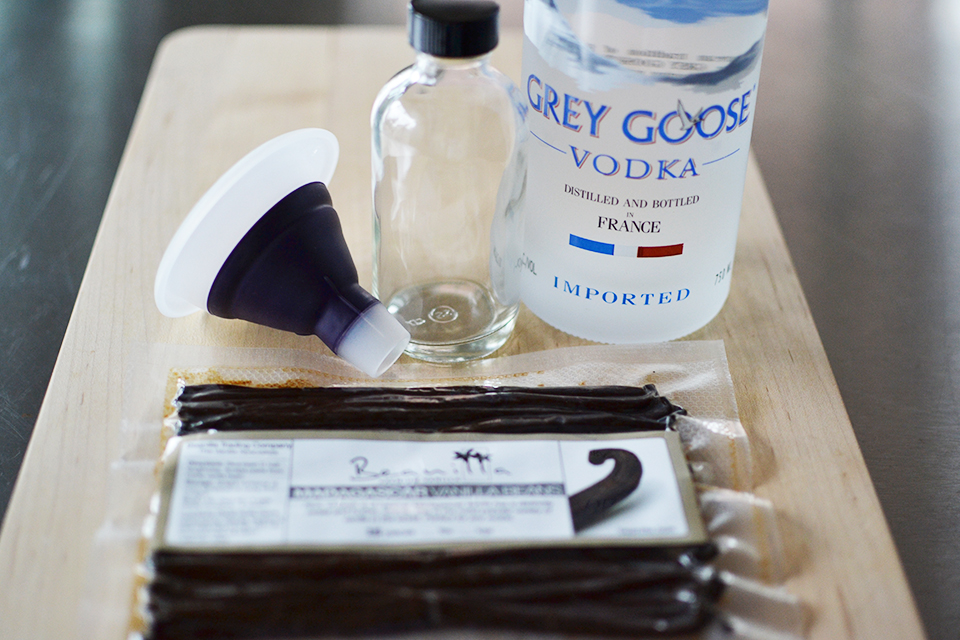 2) Start cutting your vanilla beans. We found it easiest to cut the whole bean down the middle first. With a sharp paring knife, start in the middle of the bean, cutting straight down, splitting the bean in two. Then turn the bean around and cut the bean straight down again.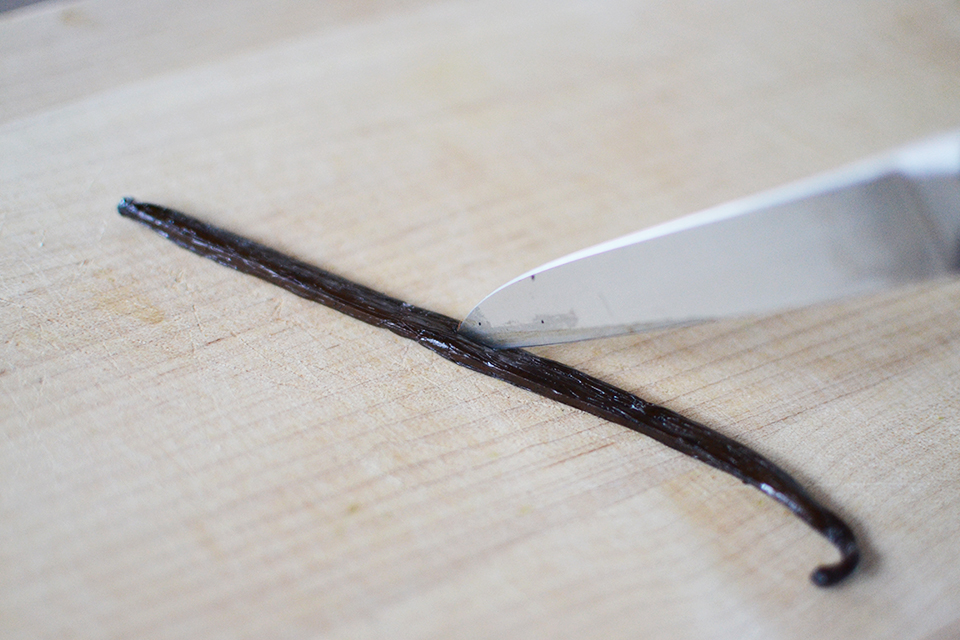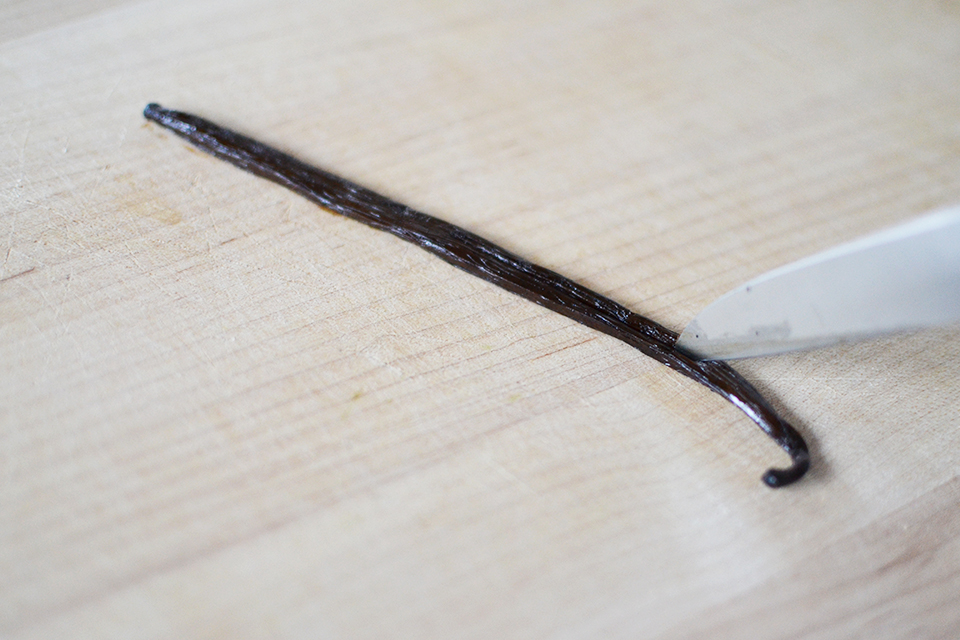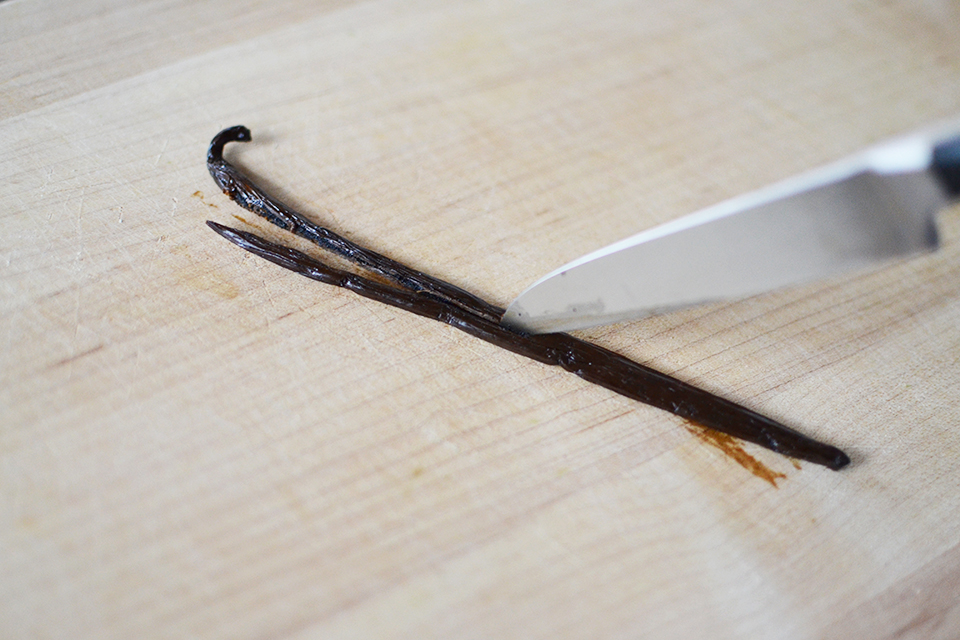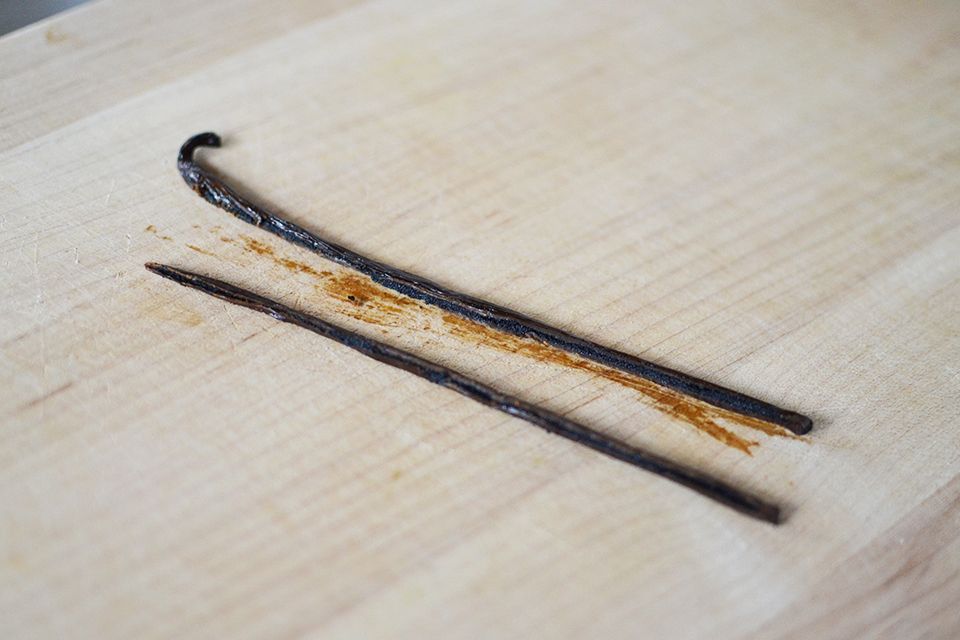 3) Cut each of these pieces in half, giving you four pieces of vanilla bean.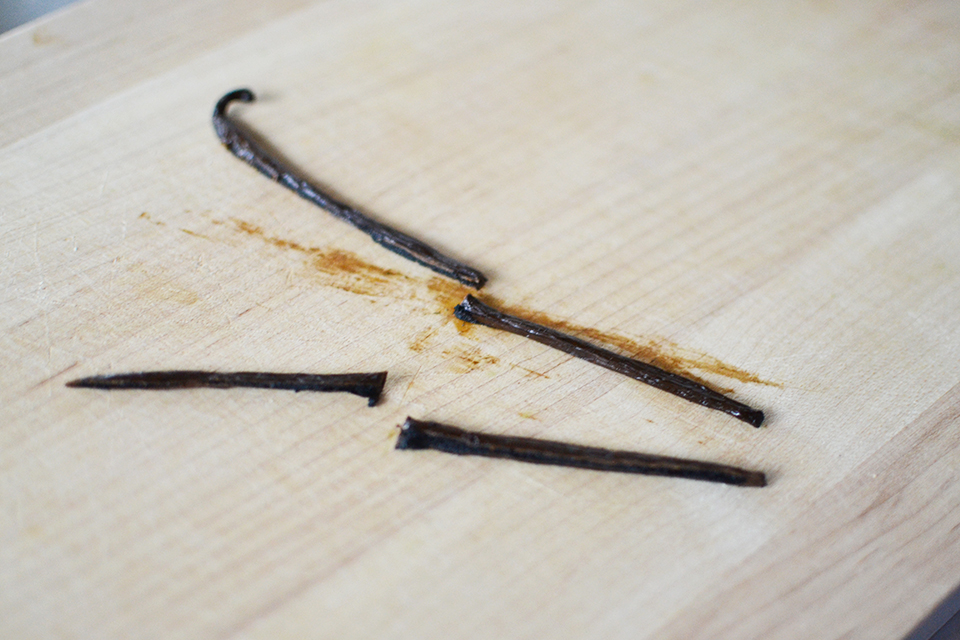 4) Place eight cut pieces (2 whole vanilla beans) into a 4 oz bottle. Using your funnel, pour in the alcohol of your choice until you reach the top of the beans. Make sure to completely cover them.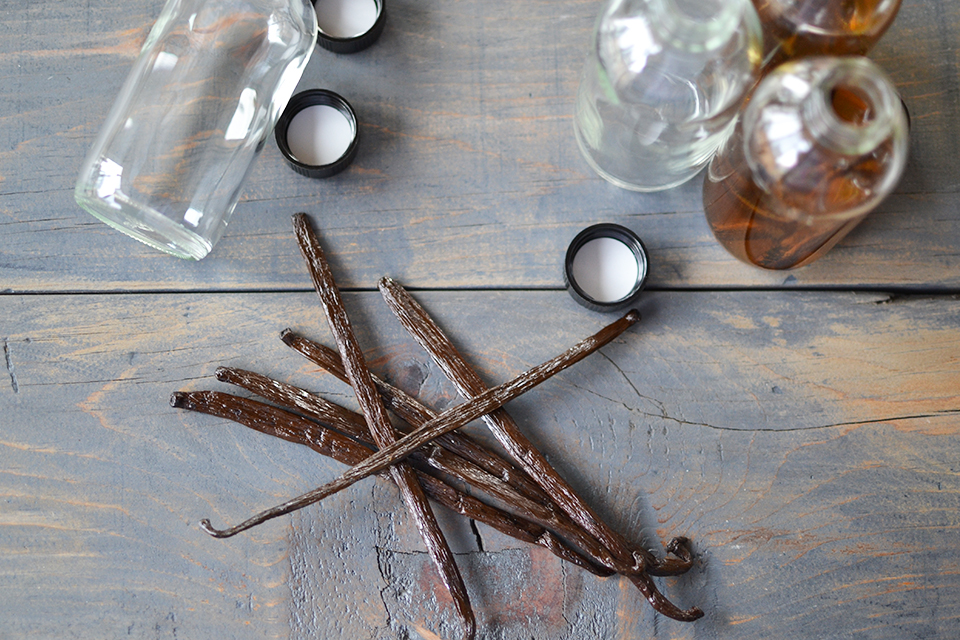 5) Give the bottle a good shake, place your free printable labels on, and then add the date when the extract will be good to use. This date will be 6 weeks after the day you make the extract. Keep the bottles in a cool, dry place, giving them a shake every once in a while.
6) Place a ribbon or special bow and you are ready to gift away.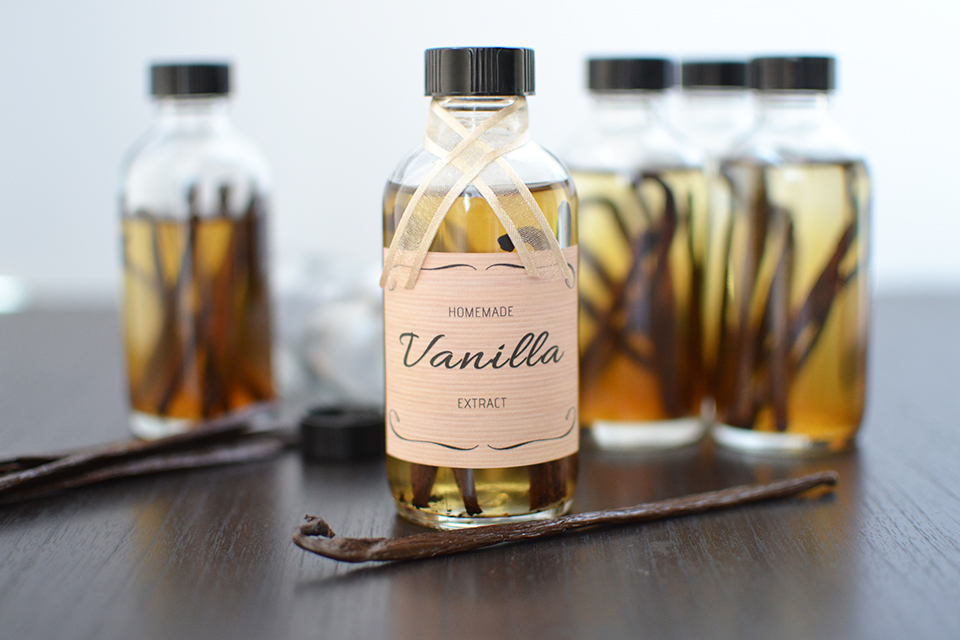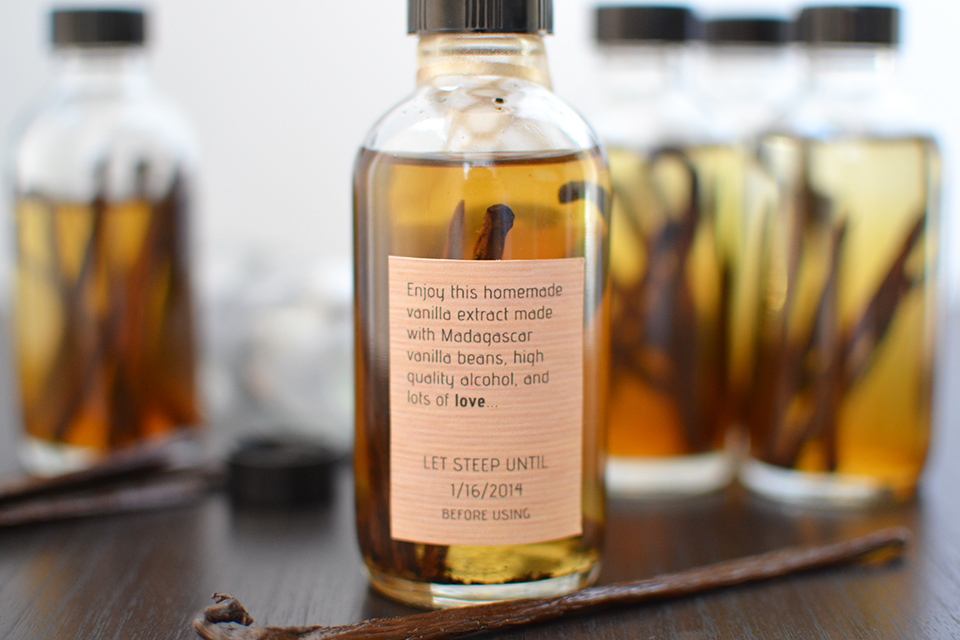 Homemade Vanilla Extract Tutorial Sweet Notes
Feel free to use any bottle that you currently have. The rule of thumb for making vanilla extract is to use 5 vanilla beans for every 1 cup of alcohol
After steeping the vanilla for 6 weeks, you can strain the extract to get the bits of the caviar beans out for a smoother extract. But if you're like us, and like the bits of caviar, don't even bother
The longer you let the vanilla steep, the deeper the vanilla flavor will be. We suggest that you let it steep at least 6 weeks before using
If your vanilla is running low, you can add more alcohol to the bottle and let it steep longer. Strength of the extract can vary based on various factors, including steep time and frequency of re-filling