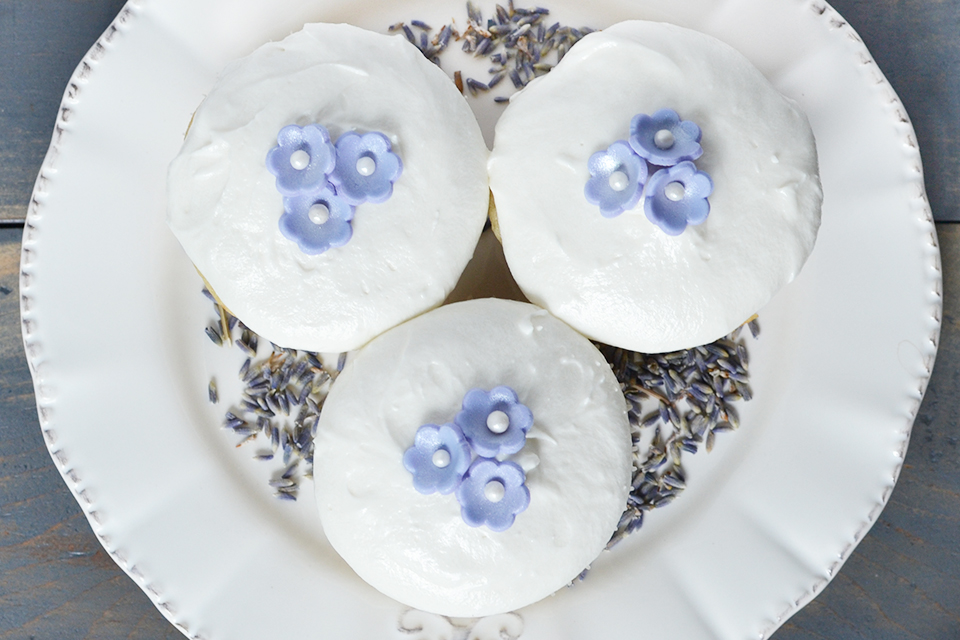 Fondant Blossoms Tutorial: How to Make Simple Fondant Blossoms
Fondant blossoms are easy to make, can be made well in advance of their use, and are great aesthetic embellishments to place on a cupcake, cake, cookie, or really any dessert. With a few tools and a few minutes, you'll have a whole bouquet of fondant blossoms in front of you.
Simple Fondant Blossoms Tutorial Supplies
Cornstarch - We have ours in a shaker making it easier to sprinkle on our mat. Only use a small amount of cornstarch if the fondant is sticky
Vegetable Shortening - We like to keep a bit of vegetable shortening in a plastic container for convenience. Use a bit of vegetable shortening in your fondant if it's dry
Water - We use water as glue to adhere the pearl to the center of the fondant blossom
Simple Fondant Blossoms Tutorial Step-By Step Directions
1) Take a piece of fondant (color of your choice) and knead it well with your hands so the fondant warms up and becomes pliable. Apply a bit of vegetable shortening to the fondant when/if it seems a bit dry, and continue to knead.

2) Pinch off about a gumball-sized piece from this fondant and roll it until it's about 1/8 inch thick. Use a rolling pin or an x-large CelPin. Make sure that you move your fondant on the mat in between rolling, so the fondant doesn't stick. You may need to add a bit of cornstarch to the surface if the fondant starts sticking.

3) With your flower cutter, start to punch out some small blossoms from your rolled out fondant.

4) Place a blossom on your shaping mat, and with the medium CelPin, indent the middle of the flower so it cups around the edge of the CelPin.

5) This gives your flower some shape.

6) Next, with a paint brush, dab a little bit of water into the center of the blossom.

7) Add a single white pearl to the center. The water will adhere the pearl to the fondant.

8) Continue until you have as many blossoms as you need, and let them dry for a few hours. Fondant will never get rock hard like gumpaste, but it will harden enough for you to pick it up and place on your dessert.

9) After the blossoms have dried for a few hours, grab a dry paintbrush and your luster dust and give the blossoms a little dusting. Your blossoms will be shiny and ready to sit on your dessert creation.


Simple Fondant Blossoms Tutorial Sweet Notes
An alternative for the Tap-it mat is this
Roll And Cut Mat
to cut out fondant and gumpaste designs
An alternative for the medium CelPin is this
2 sided balling tool
to help give your fondant blossoms some shape
You can either color your fondant with gel paste colors or buy pre-colored fondant
Fondant decorations can last months to years, if put in a cool, dry place. Feel free to make many different colored blossoms in all different shape and sizes, and store them away for future decorating.