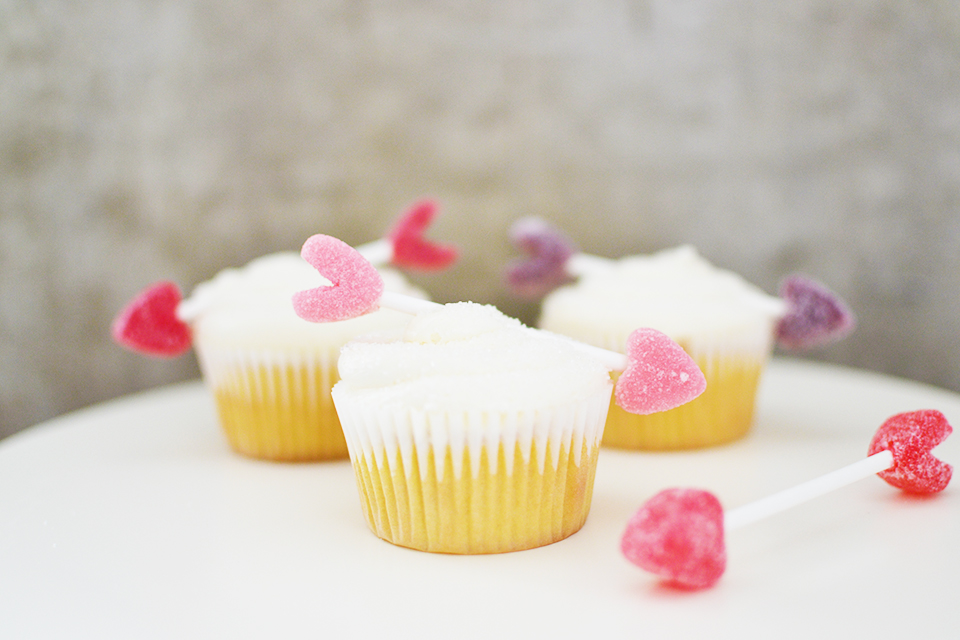 Cupid's Arrow: Candy Cupid Hearts Tutorial
These adorable candy cupid hearts are fun and easy to put together. The kiddos can jump on in and help out too, that is, if they don't eat all the candy first! These candy cupid hearts can go on cupcakes, be placed in a goodie bag, or just left out for kids and guests to grab.
Candy Cupid Hearts Tutorial Supplies
Candy Cupid Hearts Tutorial Step-By-Step Directions
1) Gather Your Supplies.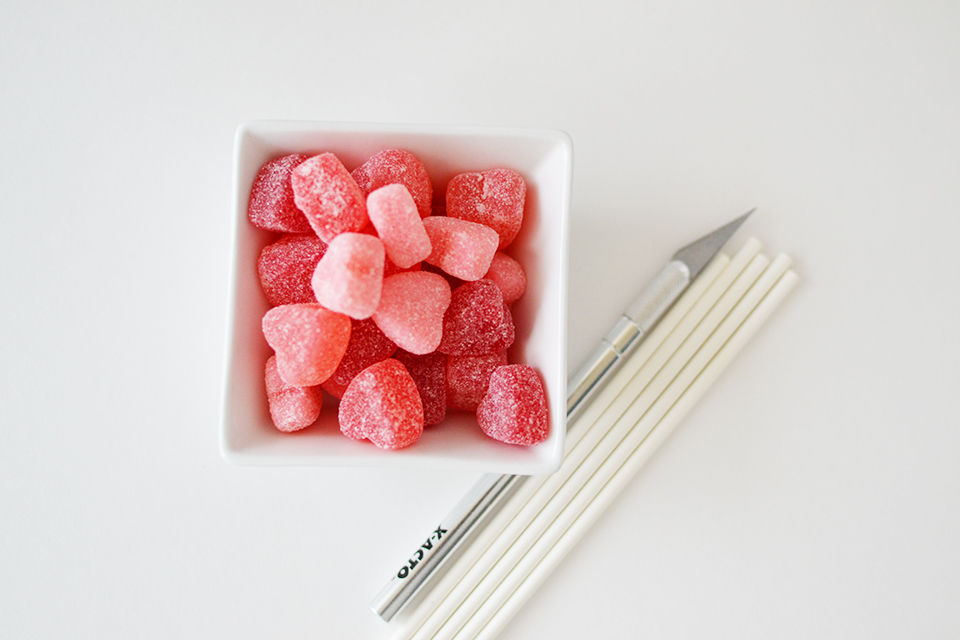 2) Cut your lollipop stick down to the size you would like. We had 6-inch lollipop sticks and cut them into 3-inch sticks. You can also purchase 4-inch lollipop sticks. Start by placing one candy heart on one end of the lollipop stick with the point of the heart facing out.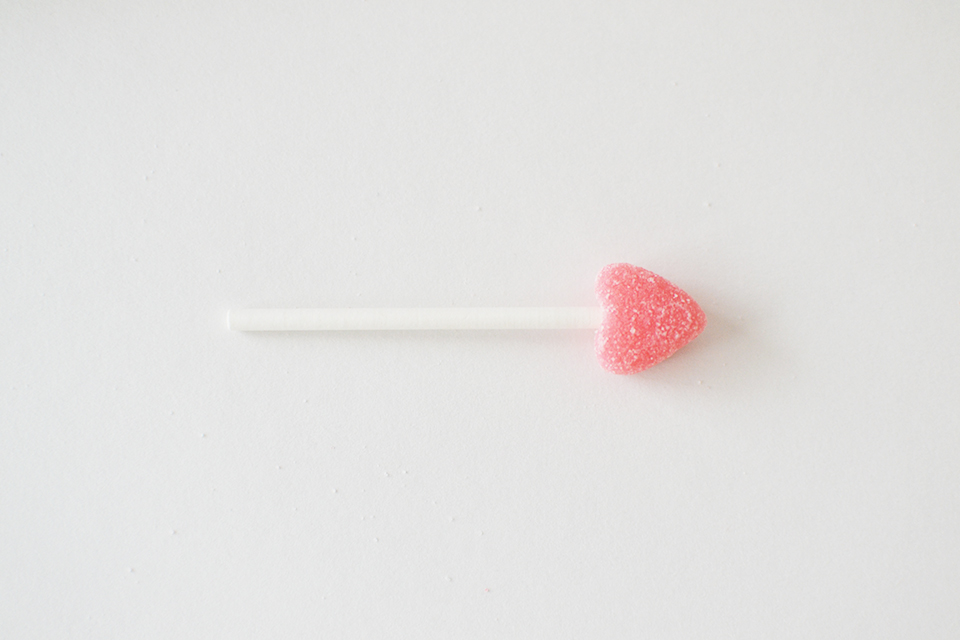 3) Then, take another candy heart, and cut a V-shape out of the wider part of the candy. The knife does get sticky, so you may need to wash it in-between cuts.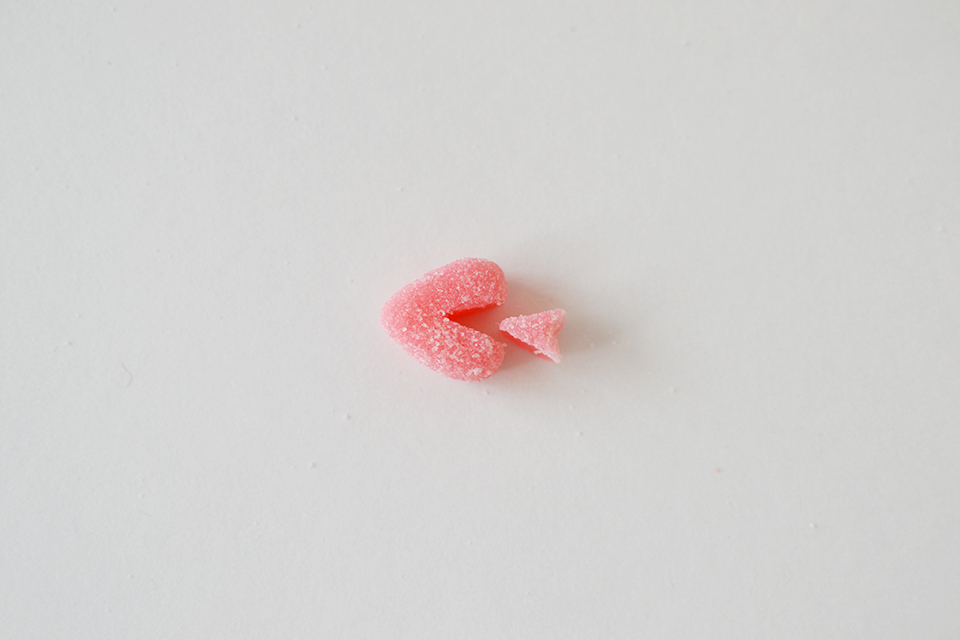 4) Take the heart you just cut, and place the empty side of the lollipop stick into the pointy side of the heart.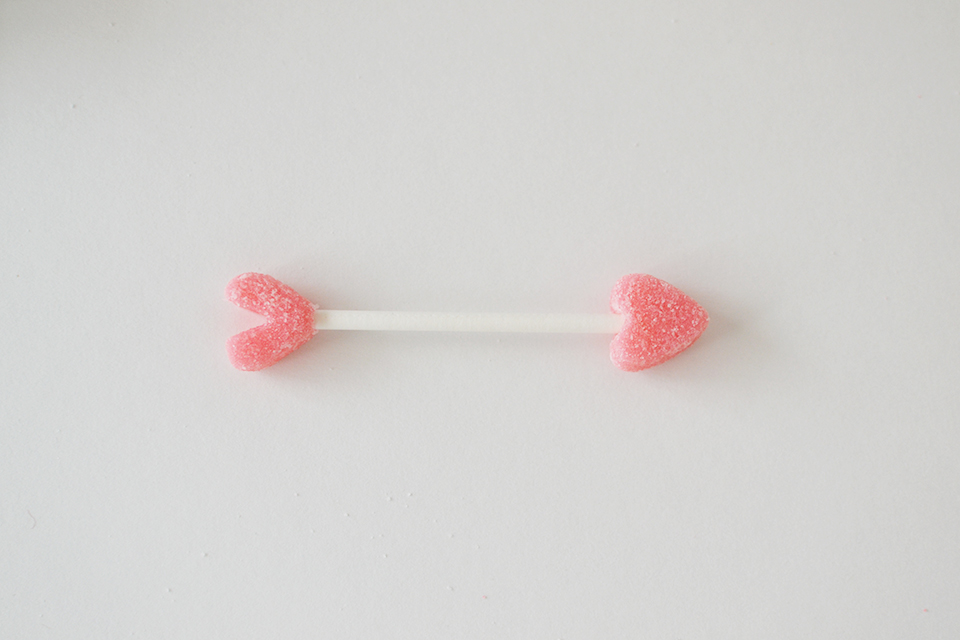 5) There you have it... an easy and fun candy cupid heart.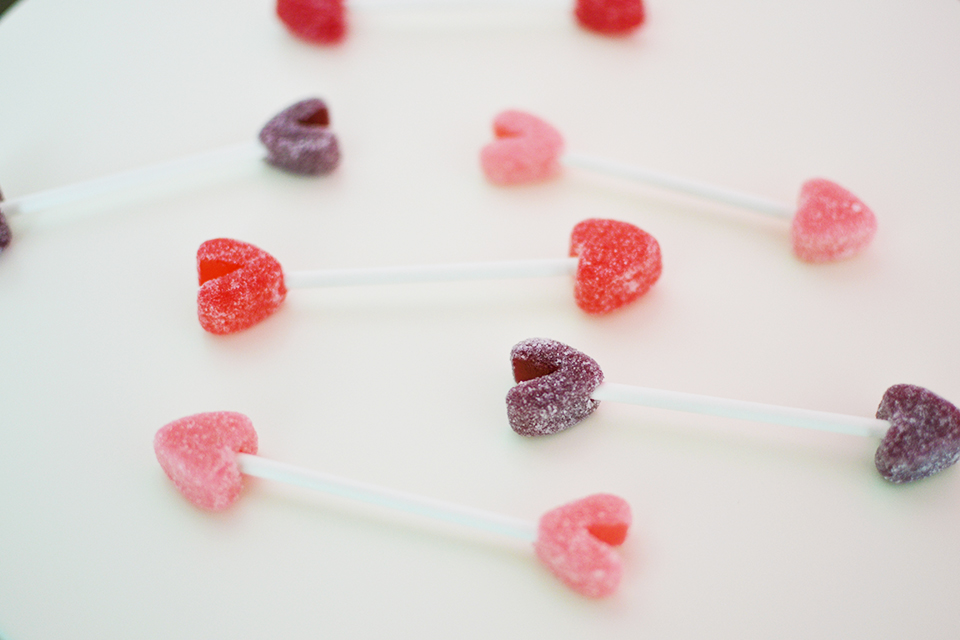 Candy Cupid Hearts Tutorial Sweet Notes
Decorate cupcakes or give the candy cupid hearts away in goodie bags for Valentine's Day