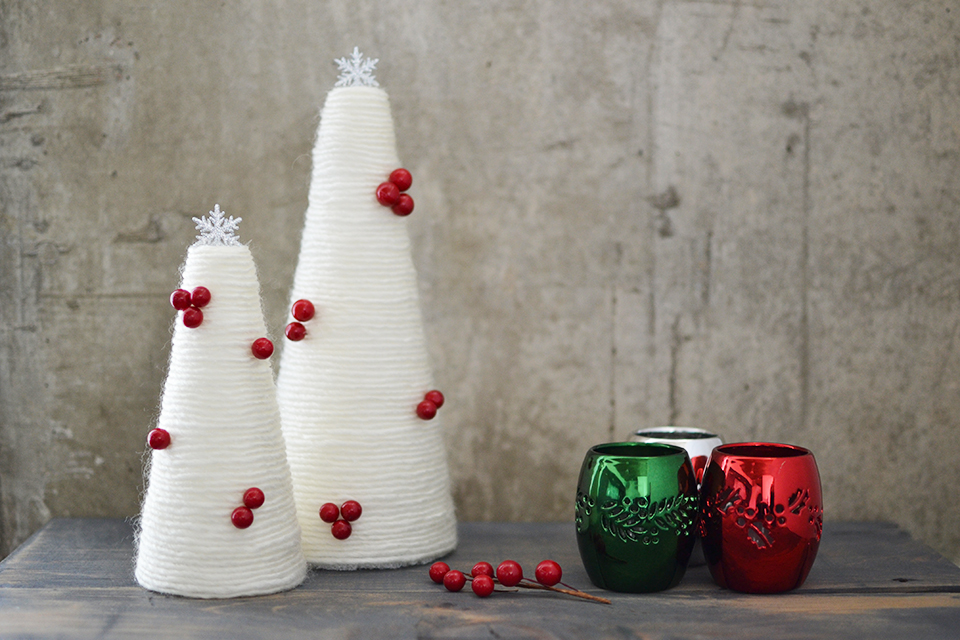 DIY Holiday Yarn Trees
It's winter, which means if you live in a climate similar to ours here in Chicago, you're probably enjoying a little bit of snow. This blanket of white brings out the soft and cozy sweaters, hot chocolate with whipped cream, and don't forget those delicious and colorful holiday cookies. Keeping with this winter white theme, we used white yarn to wrap our "trees", and red berries to adorn them for small pops of color. These simple yarn trees will make a nice holiday gift for you DIY'ers and be a small little something to put on your mantel.
Holiday Yarn Trees Supplies
Snowflake Ornaments (we used of Merry Minis from Michaels Craft Store)
Plastic Berries (from Michaels Craft Store)
Holiday Yarn Trees Step-By-Step Directions
1) Collect all of your supplies.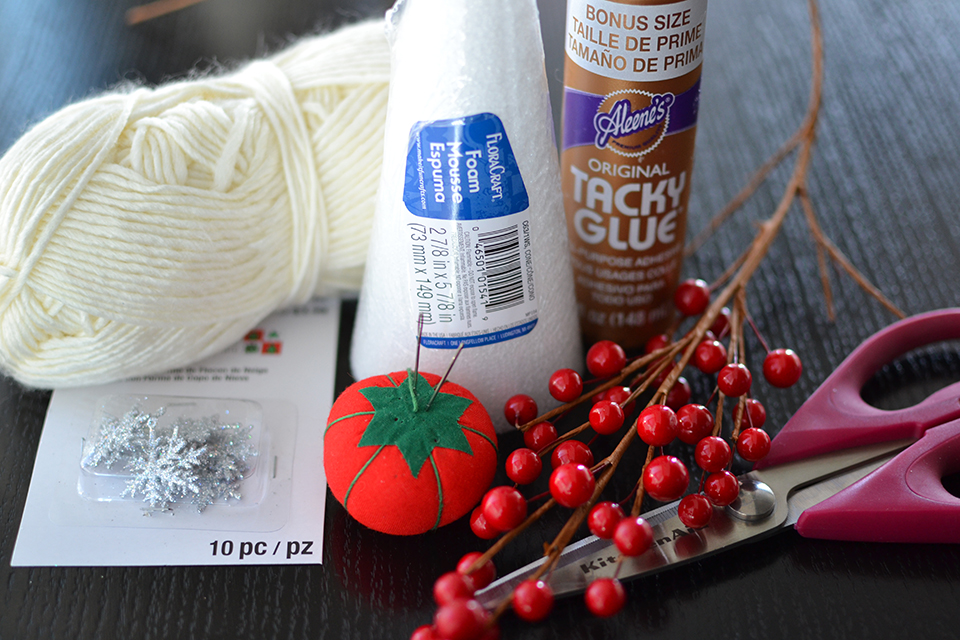 2) Unwrap your Styrofoam cones. Using a toothpick or needle, attach the yarn to the bottom of the cone so you're able to get started wrapping.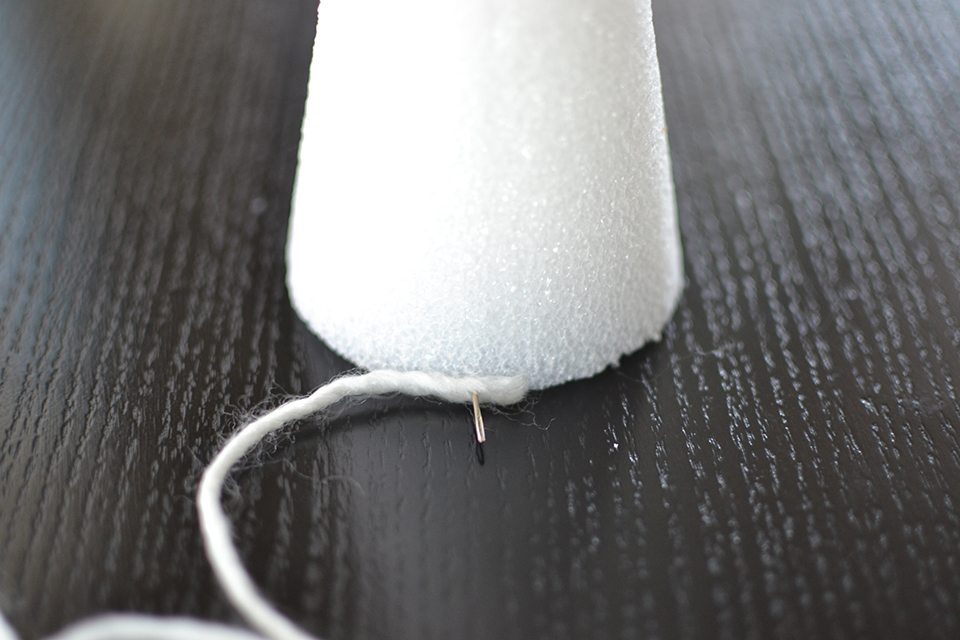 3) Spread some tacky glue onto the cone and start to wrap the yarn around the cone, trying to get each layer of yarn as close as possible to one another.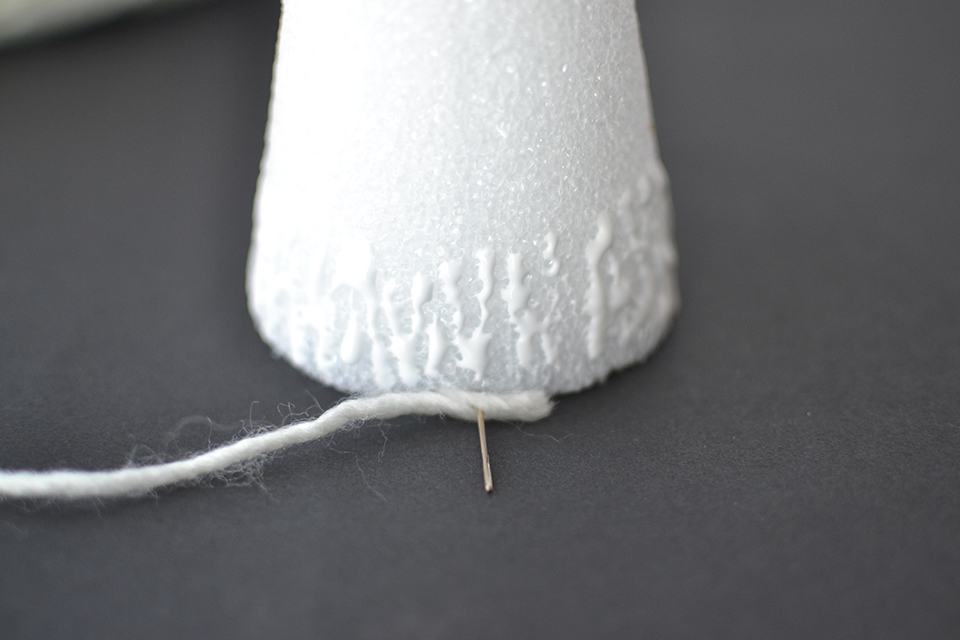 4) Keep adding glue and yarn as you go.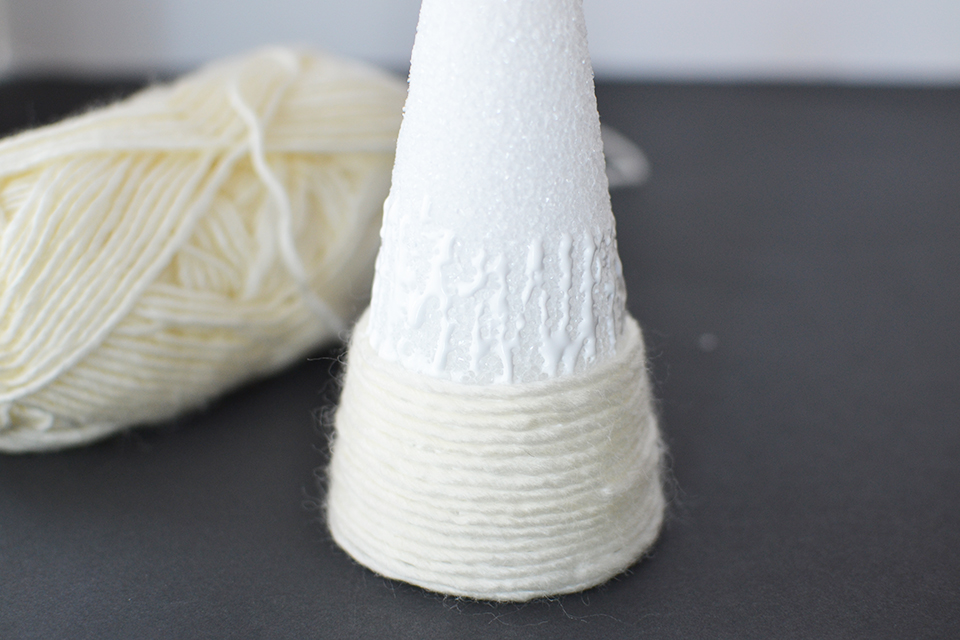 5) When you reach the top, add a dab of glue and wrap the yarn in a circular motion.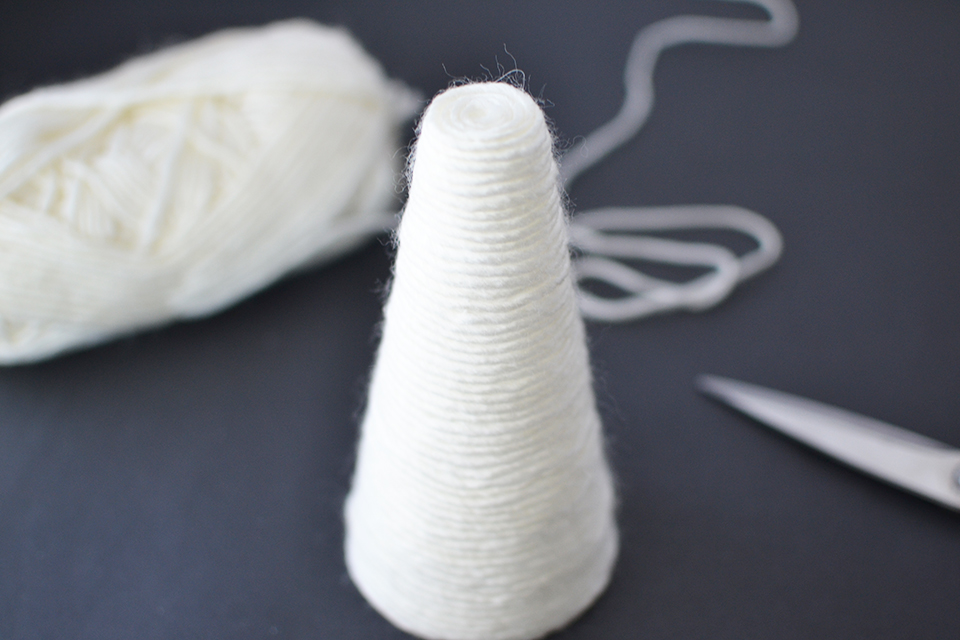 6) Cut off some red berries and stick them into the styrofoam as desired.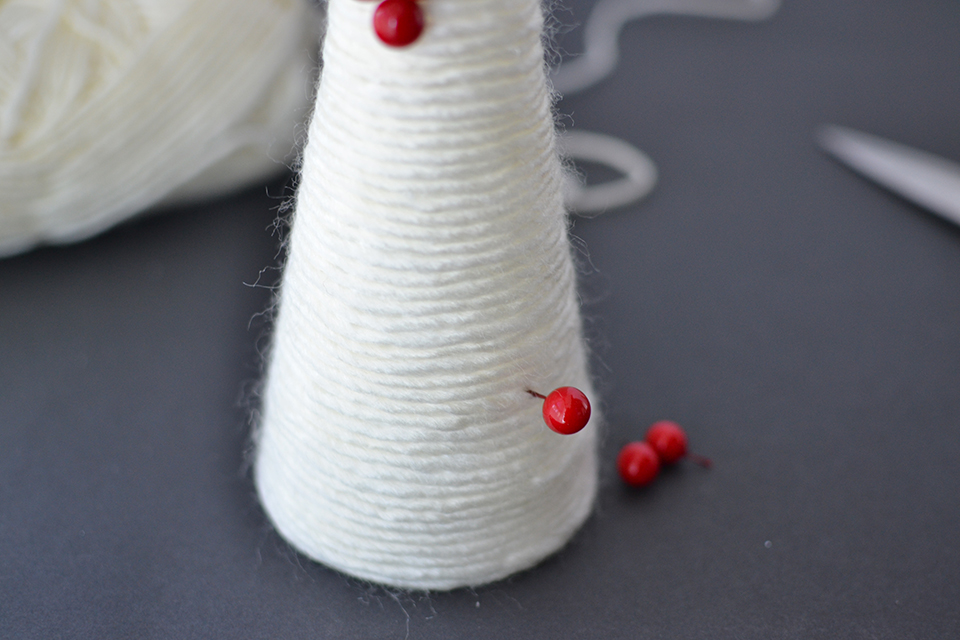 7) Add a mini star ornament and you're done!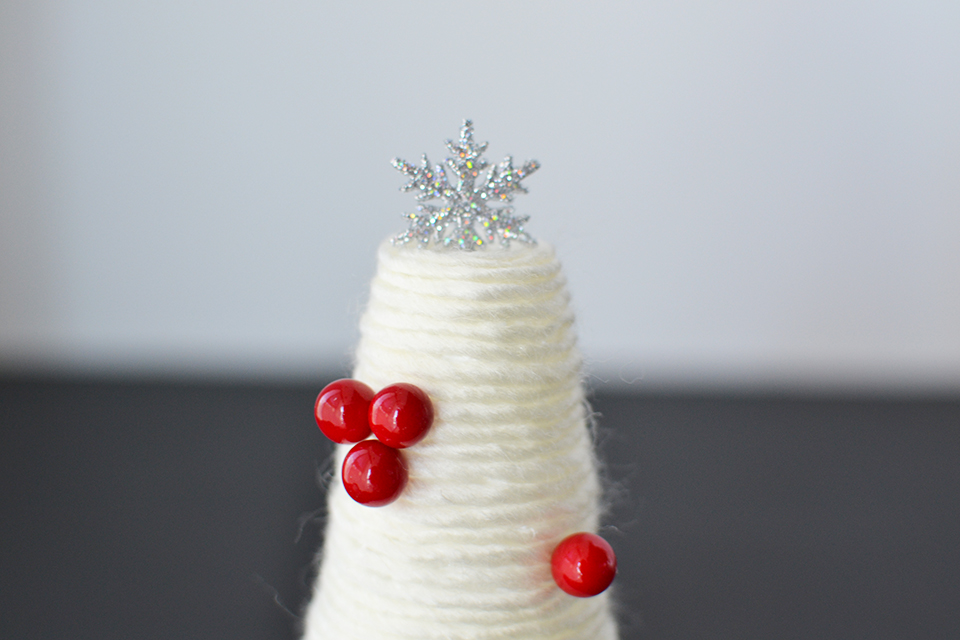 8) Display or gift them.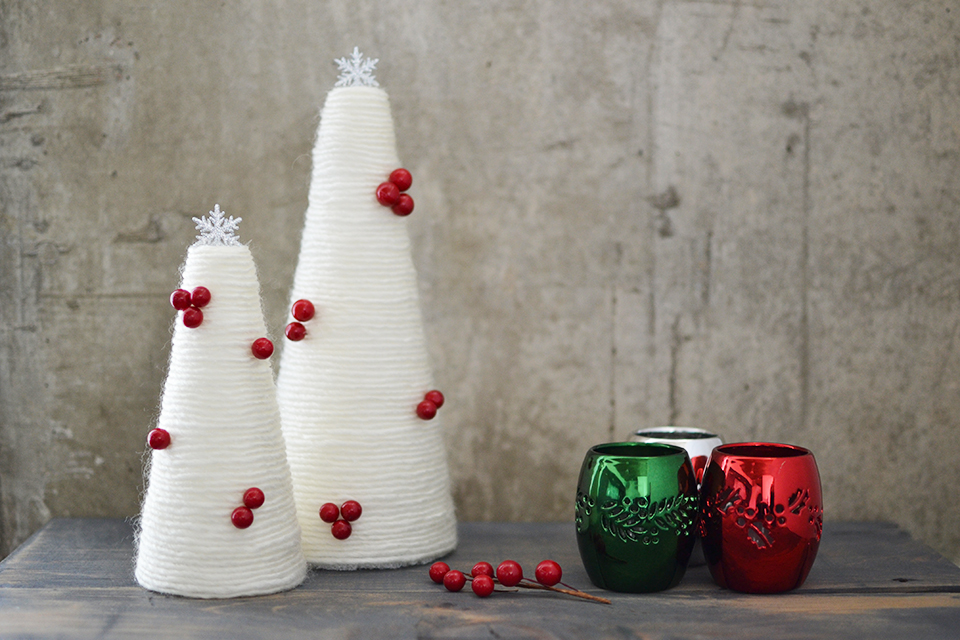 Holiday Yarn Trees Sweet Notes
Feel free to use different colored yarns, mini ornaments and adornments