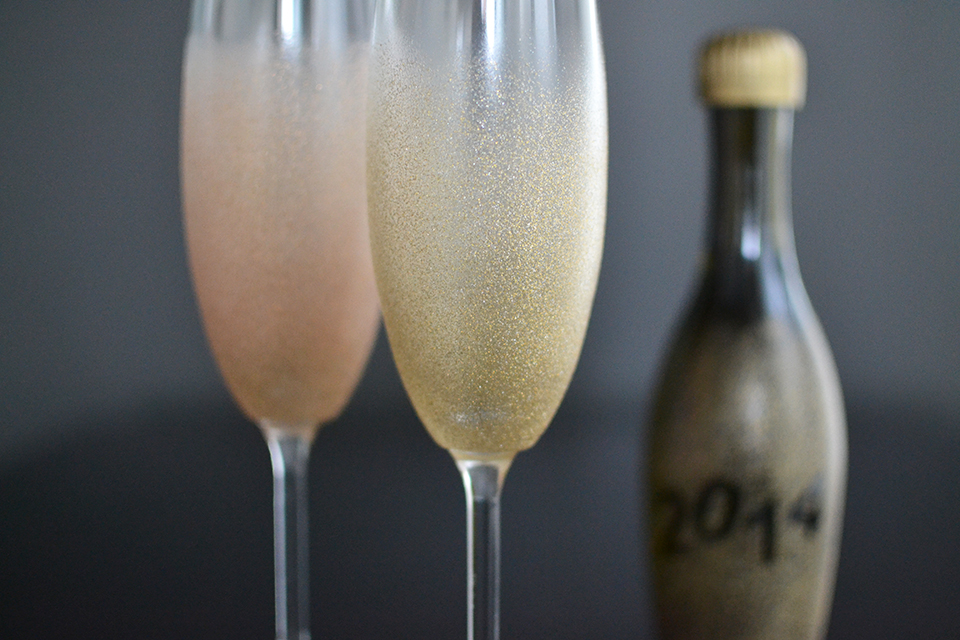 DIY Glittered Glasses
These glittered glasses are perfect for an upcoming New Year's Eve bash, or any festivity for that matter. Adding a little sparkle or personalization can add that "wow" factor to your event. These glasses only require a few supplies and a bit of your time. The glitter paint comes in an array of colors and you can personalize the glasses with names, dates, or anything that you see fit. Make a few of these glasses for your own home, or give them away as gifts.
DIY Glittered Glasses Supplies
For the Champagne Bottles - Optional Additional Supplies
Bottle of Champagne (we used a mini bottle)
Number Stickers (we printed our own onto
sticker paper
, but scrapbooking stickers would work great)
DIY Glittered Glasses Step-By-Step Directions
For The Champagne Glasses
1) Collect all of your supplies.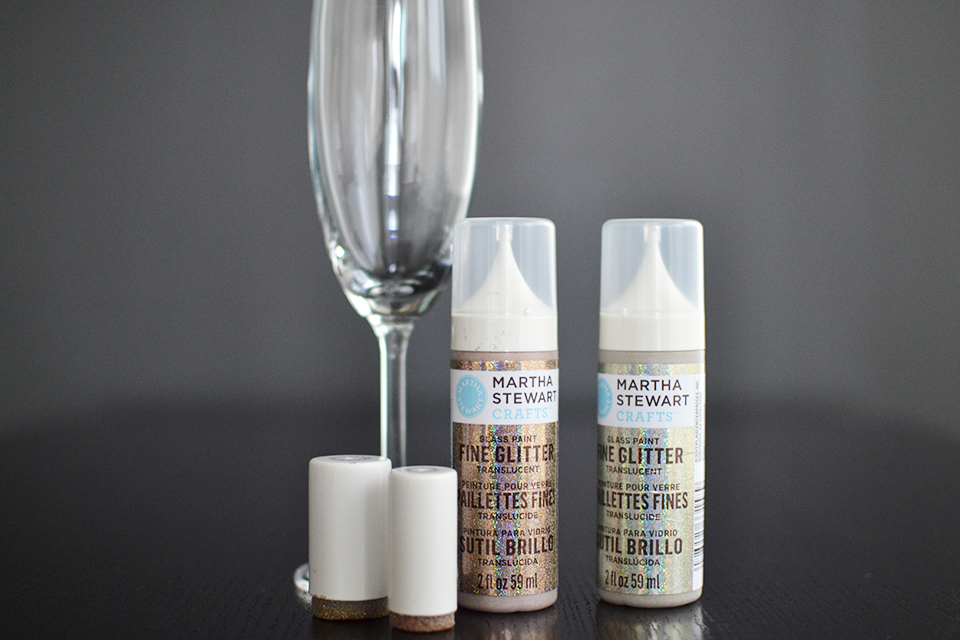 2) Squeeze some glitter paint onto a piece of aluminum foil. Dip a foam pouncer into the glitter paint and dab some of the paint off on a clean part of the aluminum foil. Grab your champagne glass, starting from the bottom edge, start dabbing gently. Add more glitter paint to the foam pouncer as needed.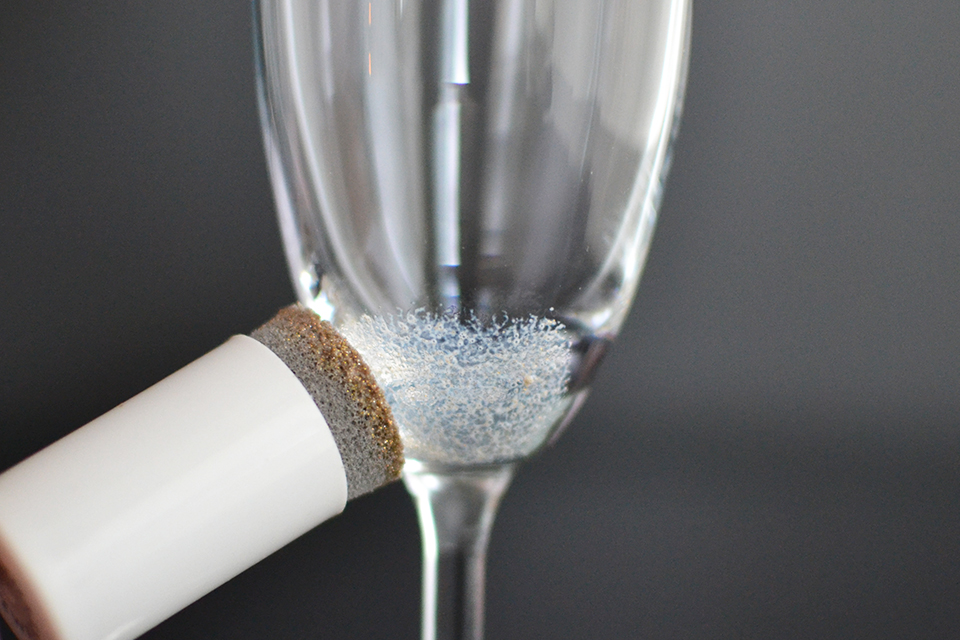 3) Concentrate the glitter paint on the bottom of the glass. As you move up the glass, begin to apply lighter amounts of the paint.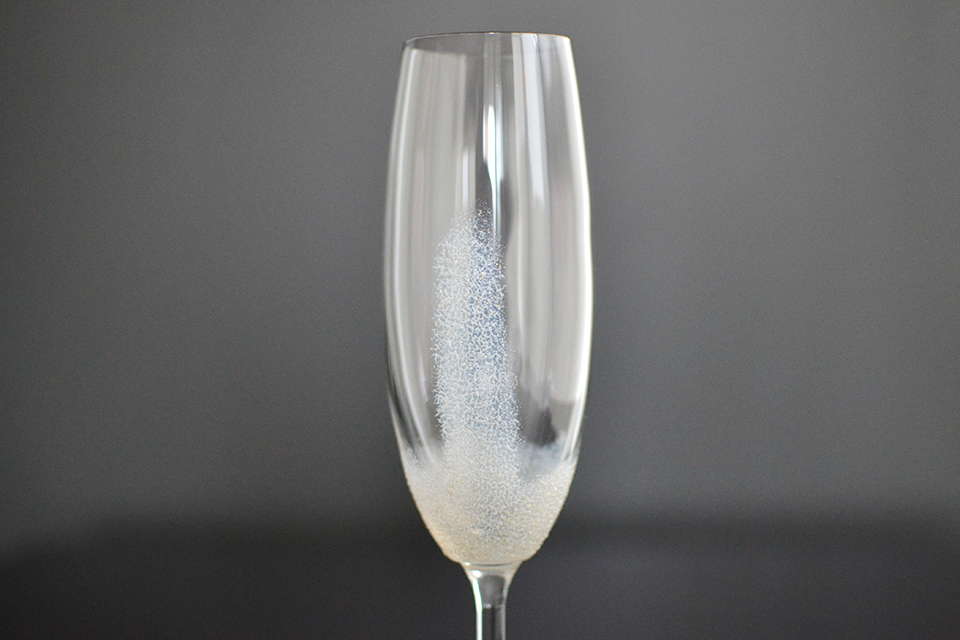 4) Let the glasses dry for a few hours. You may even want to add another layer after it has dried for a more glittery effect.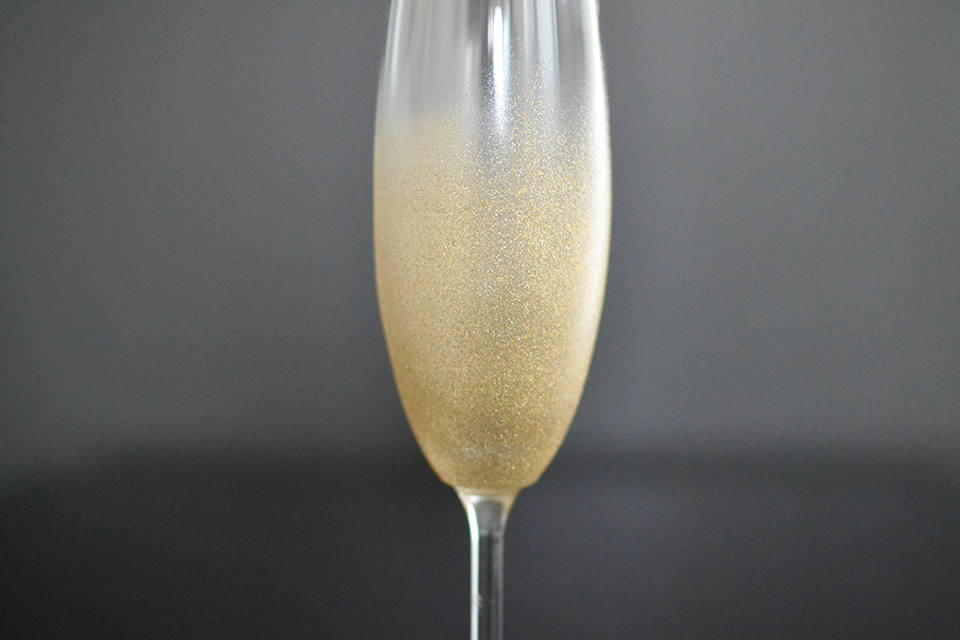 For The Champagne Bottle
1) Remove the stickers/labels off of the champagne bottle. Soak a cotton ball with alcohol or vinegar and apply to the sticker to help get the sticky residue off of the bottle.
2) Add the stickers of your choice to the bottle, we used "2014" on
sticker paper
, cut the numbers out, and stuck them to the bottle.
3) Add the glitter paint with the foam pouncers as you would the glasses, making sure to cover the stickers well with glitter paint.
4) After you have applied all the glitter paint, use a needle or the end of a safety pin to help pull up the edges of the stickers. This way you can pull them off carefully and completely.
5) Set aside to dry.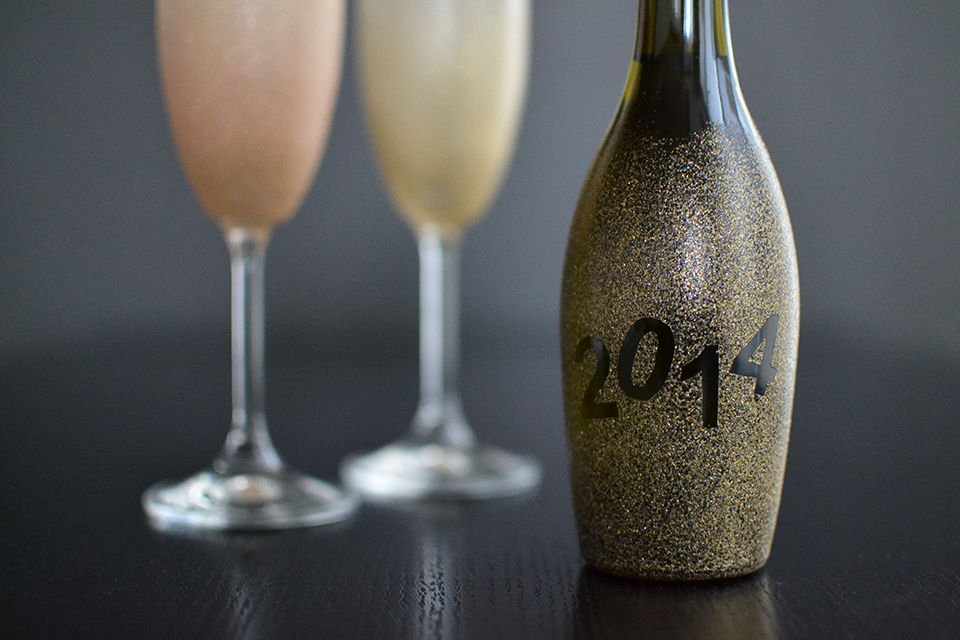 DIY Glittered Glasses Sweet Notes
The directions on the glitter paint say that it takes 21 days for the glitter to air cure. For best results, wait the whole 21 days. We let the glasses dry for two days and lightly rinsed the outside without glitter coming off. If you want to make these for New Year's, let them dry for at least 2 days, and make sure you're careful when rinsing them out, and avoid rubbing or wiping the outside of the glass. We can't guarantee that glitter will not come off, so use at your discretion
Make sure to leave the top two inches of the glass (the drinking part) free from glitter
Personalize the champagne glasses with your guests' names